The Buttonhook Society
Welcome to the homepage of the Buttonhook Society, and The Boutonneur.
Welcome
This site contains information about collecting buttonhooks, and their history. These Victorian era tools were designed to help pull buttons through stiff leather on shoes and boots, or to fasten buttons on garments. Most found today date from the 1880s to the 1930s, but an early reference to this useful tool dates back to 1611.
Buttonhooks appear in many shapes and sizes, and materials utilised range from steel to gold, and from early plastic to inlaid gems. Buttonhooks are wonderful collectible items and are collected worldwide. Check the menu panel at the left of each page for a selection of articles and photographs.
Annual Exhibition 2018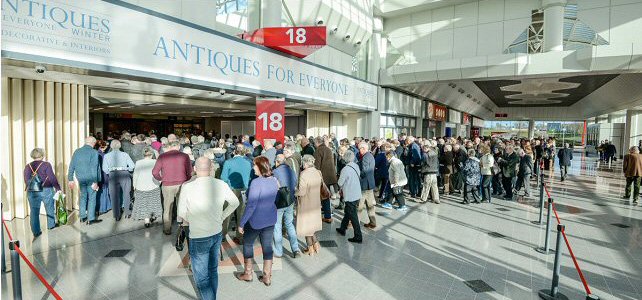 The Buttonhook Society Annual Exhibition and Meeting, July, 2018
See photos
of the very successful Buttonhook Society Annual Exhibition held during the "Antiques & Art for Everyone" held at the NEC Birmingham 19th – 22nd July 2018.
Reproductions, conversions & fakes
Click on the Reproductions, conversions & fakes link if you wish to see the latest additions. Check before you bid!